Connecting the global Umbraco community through thoughts, ideas, meetups, festivals, and experiences
Skrift Magazine (ISSN: 2379-8327) is a community magazine for Umbraco, the friendly CMS. We publish original articles about developing in Umbraco as well as user experience, design, front-end technologies and broader issues like improving our community and quality of life.
We also want to help people discover more of what our fellow Umbracians have to offer, so we supplement these articles with links to community events and the newest blog and forum posts, videos and packages.
If you're been working on something cool and would like to share it with the community, let us know!
Skrift1
Danish noun
writing
text
scripture
font
Skrift2
Danish noun
pamphlet
publication
treatise
Skrifte
Danish noun
confession
Danish verb
confess
How we came to be
After the first successful uWestFest in 2014 (now Umbraco US Summit), Kyle and Erica were sitting around brainstorming ways to keep the North American community engaged over the next year so the ramp up to the second uWestFest didn't feel quite so overwhelming. As you might know, the size of the US is quite large and therefore hard to convince bosses to let the Umbracians travel somewhat large distances to a one day conference, though we're firm believers it's totally worth it.
We finally landed on the idea of a community-driven magazine complete with newsletters that would give us space to not only advertise the US festival, but all the other regional festivals, as well as provide a platform where community members worldwide could share their knowledge, what they were working on, their struggles and triumphs, and their perspectives on development and life experiences. We believe the more we share with and get to know each other, the stronger, more empathetic, and more open we'll be as a community, which not only helps us grow personally, but professionally as well.
The Team Behind Skrift Magazine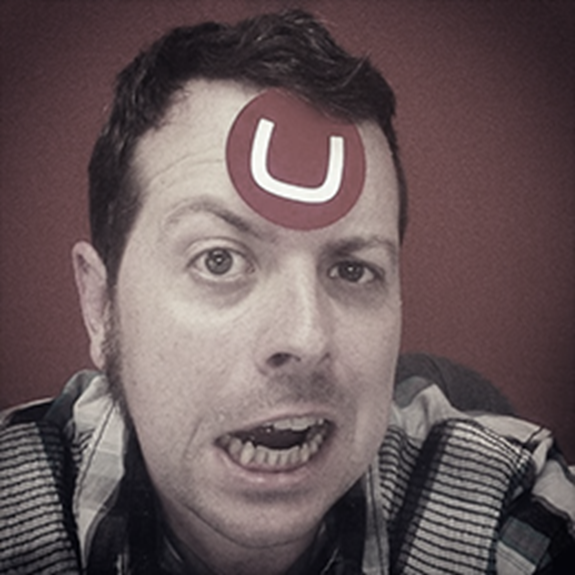 Kyle Weems
Editor in Chief
Kyle is a co-founder of Skrift, where he does a good deal of the editing and makes uninformed opinions about which shade of pink to use that the others wisely ignore. He codes a lot in his daily work with React, speaks about web development and is an award-winning cartoonist. He is obsessed about TNOs, exoplanets, and IPAs. His D&D class of choice is ranger, but he's always stuck being the dungeon master so he spends more time sending players to their doom.
@cssquirrel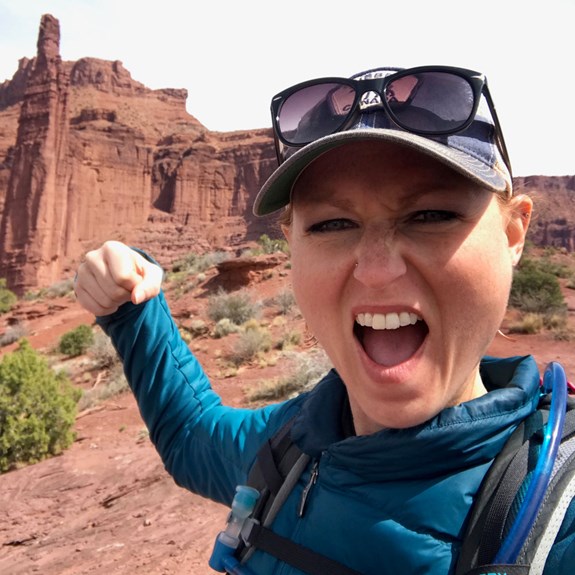 Erica Quessenberry
Creative / Marketing
Fellow Skrift co-founder and creative director, Erica Quessenberry travels as much as she can, so you'll probably run into her sooner or later. She's obsessed with improving the lives of others, craft cocktails, plant-based eating and making things from scratch. In her professional life she runs her own company, RedDesigns where her UX / UI skills and other awesomeness are for hire, and was one of the main forces starting up uWestFest: the annual North American Umbraco Festival.
@reddesigns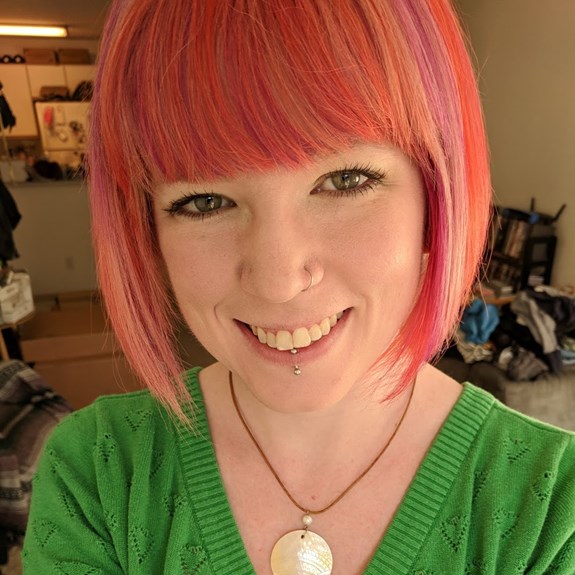 Janae Cram
Chief Engineer / Editor
Janae Cram is a co-creator and the code behind Skrift. She's a bit of a perfectionist and likes her code to look as pretty as the front-facing applications she creates as a Freelance Umbraco Developer. She has an odd collection of My Little Ponies, loves to play video games and dress up like a geek for LARP on Friday nights. Her D&D class of choice is Bard, because if you can kick ass and sing, why wouldn't you?
@naepalm