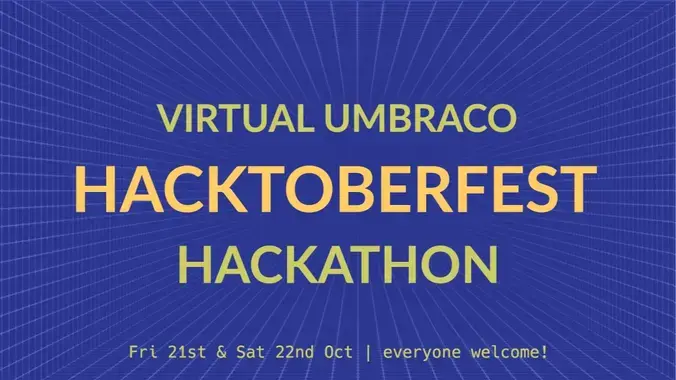 21-22 October 2022
Virtual
To support Umbraco's Hacktoberfest, Candid Contributions and friends are hosting an online hackathon. There is no fixed agenda: people are welcome to spend their time how they want, such as:
Getting the Umbraco CMS source code running locally to fix a bug
Enhancing the Umbraco documentation
Developing a package
Writing a blog post (no-code contributions are eligible for Hacktoberfest 2022)
Just popping by to say hello!
The hackathon will be a relaxed environment for people to share ideas, seek inspiration, get guidance, find collaborators, or just have some company whilst hacking away...
We are planning to start at 13:00 CEST on the Friday, and then again at 10:00 CEST on the Saturday. When we finish each day will depend on how long you all want to stay!
When you sign up you will be asked for your main reason for attending. This is to give us a heads up on what people might be doing. Hopefully we'll be able to put some teams together for some collaboration: we all know the best results come from working together! Or maybe you have no idea what to do, so it would be worth us planning a 'getting started' session. And just to clarify ... "I just want to say hi" is a perfectly valid reason for attending :)
To discover how you can contribute to Umbraco during Hacktoberfest, to get prepared for the hackathon or just to get started ASAP ... read the blog post from Umbraco HQ.
The hackathon will be run over Zoom and you're welcome to come and go as you please. We'll be chatting in Umbraco's Discord server too.
So sign up if you're interested in popping by, put the dates in your calendar, and see you there!
We want this to be safe space for everyone in involved: all attendees will be agreeing to Umbraco's Code of Conduct.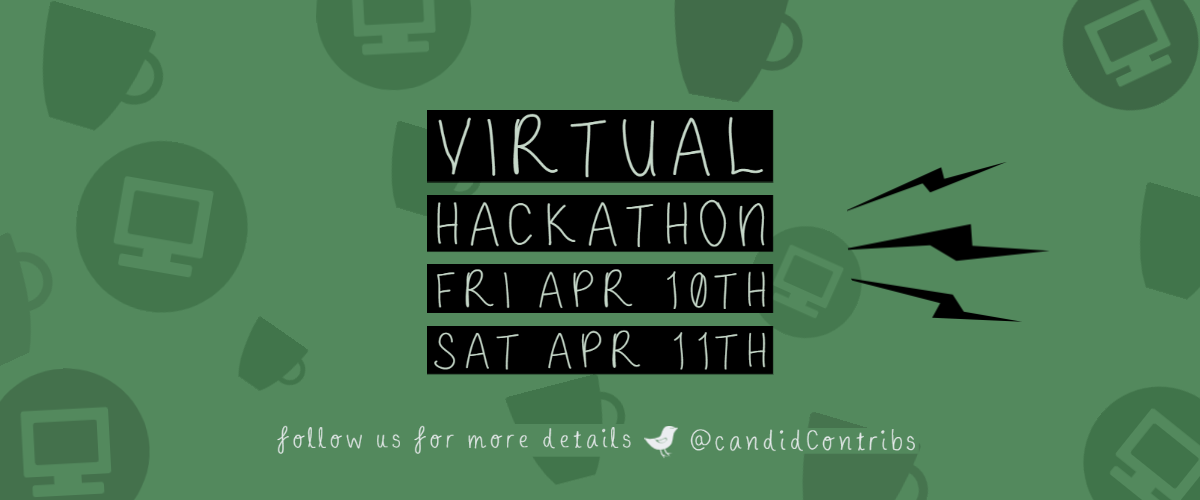 10-11 April | All Time Zones
Join Candid Contributions and fellow Umbracians around the world for a virtual hackathon this Friday and Saturday. Running 24+ hours there's space for you no matter your time zone. Come and take on an issue or drop in for a cup of tea! All skill levels welcome.