In this article I'm going to talk a bit about why I think you should do crazy stuff and push yourself outside of your comfort zone, and how it can help you. As a general rule, we're creatures of habit and it's quite easy to get stuck in a rut doing the same old things. We think we know what we're capable of and we don't often push ourselves past our limits. This applies to both work and personal life. Not so long ago I was happily doing the same old stuff and not really pushing myself. But in recent years I've learnt that if I push myself and say yes to stuff that may sound a bit crazy, good things can happen.
First up, a quick bit about me. Back in 2009 I discovered a little thing called Umbraco while researching CMS solutions for a client. I'd been evaluating all of the available .Net CMS systems at the time, and Umbraco ticked all the right boxes for the client, and on a personal level, it was the one that I enjoyed working with the most during my initial tests. I threw myself into learning the software, became active in the community and even became certified. While I was learning, someone on the Our forums suggested that I should go to Codegarden. It was only in a few weeks, and I'd never been to Denmark before, and I didn't really know anyone, except for a few people I'd spoken to on the forums. I decided to go for it, even though the whole idea seemed a bit crazy. I bought a ticket, booked flights and a hotel, and off I went!
My first Codegarden was an interesting experience! I was used to fairly dry, technical conferences, and this was something totally different. I recognised Matt Brailsford and Ismail Mayat on my flight and approached them at baggage reclaim, slightly nervously. They were super friendly and I was invited to join them for pre-conference food. I had a great night, met lots of people I now consider good friends, and I had my first taste of the Umbraco community. The conference itself was not what I expected at all. It was fun, irreverent, and bonkers in places. The Umbraco bingo was up until then one of the oddest things I'd ever seen (looking back, compared to some of the later Codegardens it was quite tame!). But I loved it. I realised I'd found a group of like minded people, who were welcoming and friendly and I learned loads over the course of the few days I was there. My crazy last minute gamble had paid off! Lesson learned, sometimes, if you do the thing that's crazy, it'll pay off.
I'm a cancer survivor (I even wrote an article about it) and when I hit my five years all clear I decided to do an adventure to celebrate. Ever since I'd gone past it on a train, I'd wanted to climb Mount Fuji in Japan. I hatched a scheme to do it. I did some research, and even managed to rope some of my friends and my fiancee into joining me. We did a bit of training beforehand, and then we set off on our adventure. We set off in the evening, and climbed through the night, reaching the summit an hour or so before dawn. We sat and watched the amazing sunrise, and then we trekked down again and collapsed in an exhausted heap. It was an amazing experience, and again I learned a few lessons. A lot of people thought I was nuts, and thought it would be too hard. And while it WAS tough in places, I surprised myself with what I was actually capable of! We also met some amazing people on the climb, including the elderly Japanese couple we hiked with for a while who climb Fuji every year on their wedding anniversary, even though both of them were well into their 70s! Another (very zen) lesson that we learned was that in order to climb up Mount Fuji, first you must go down it (at least if you start from the main hiking station that you can easily get to from Tokyo)!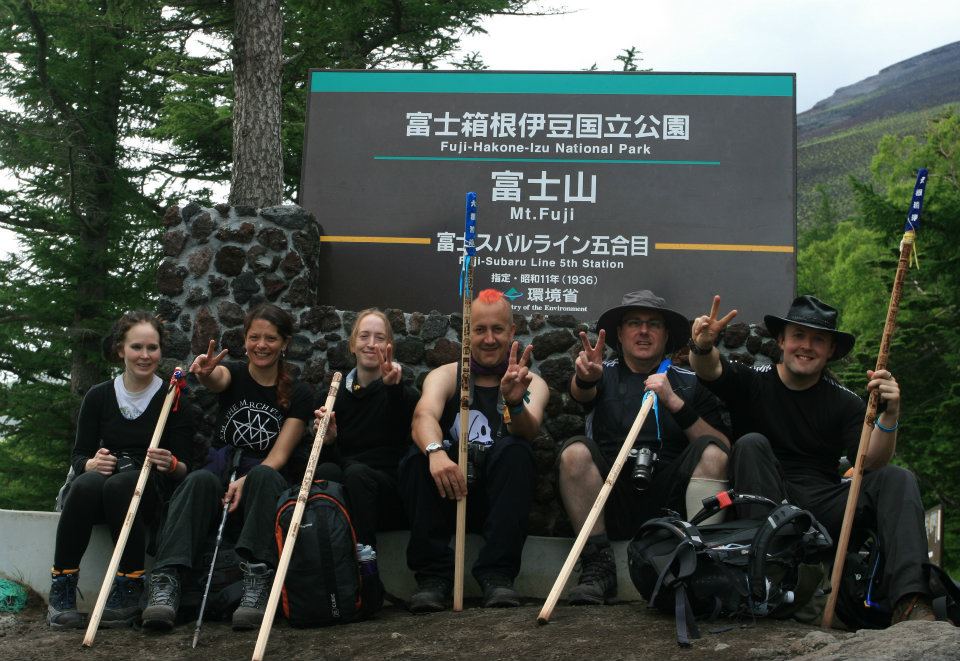 I volunteer at and Industrial music festival called Infest, and have done since 2005. Volunteering basically involves doing a four hour shift every day doing all the non-tech production jobs that need doing, in exchange for a AAA ticket, food, and a slap up meal at the end of the weekend. Infest has a lot in common with the Umbraco community. The crew are a tight knit friendly and inclusive bunch who are more like family than co-workers. The attendees are all up for a bit of craziness and fun (this year we closed the weekend with a dinosaur themed rave DJ set with hordes of people in giant inflatable dinosaur suits dancing on stage and running round the venue).
A few years ago, the person who ran the backstage area emigrated to the States, so he wasn't able to volunteer any more. The organisers approached me and asked if I wanted to do it. My initial reaction was "wooooah, that's a lot of responsibility, what do I know about running artist hospitality?". I agonised about it for ages, but then I decided I'd give it a go. It was incredibly hard work, and absolutely terrifying for the first couple of years, but I learned so much by doing it. I learnt a lot about logistics, management, managing expectations, dealing with intoxicated band members at 4am (ask me about what a "code 64" is, next time you see me at an Umbraco event), and making sure people are having fun. It's now easily one of the highlights of my year, and I'm extremely proud of the team of volunteers I have working with me and the glowing feedback we get every year from the bands about how well we looked after them and how friendly we were. So once again, lesson learned, just because something seems like a lot of responsibility and is out of your comfort zone, doesn't mean that you shouldn't do it. If you take the opportunity and really work hard at it, you'd be surprised at where it might lead. In this case I've got to work with many of musical heroes, sometimes I still have to pinch myself when I'm working the festival!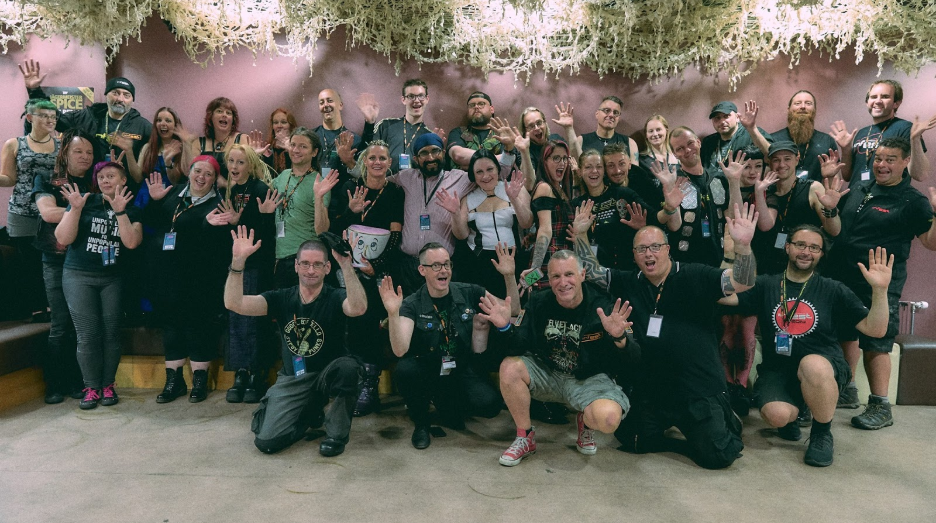 And now for a tale of partial failure! In April this year, I attempted the Dirty Reiver, a 200km gravel endurance ride on the Scottish borders. It's legendarily tough, so myself and my bad idea buddy trained HARD for the event. I was monstering 150km hilly bike rides most weeks, and really upped my training in the gym. I even grew a great big bushy beard, because all good gravel cyclists have an epic beard. The course has two distances, the full 200km and the shorter 130km. If you get timed out of the longer course, you do the shorter one.
Can you see where this is going? In spite of all the training we did, we got timed out of the full distance. A combination of me getting a horrific puncture 7km in that took a while to fix, and then my friend feeling ill at the penultimate food station meant that we missed the cutoff by just TWO MINUTES. We were absolutely gutted. But, it taught me a valuable lesson. Sometimes, no matter how much you prepare, things go wrong and they don't work out. There wasn't much we could have done about either issue, and we still got to ride 130km of a grueling and frankly beautiful course. Plus, it now means we get to do it all again next year, as we try and complete the full distance next time!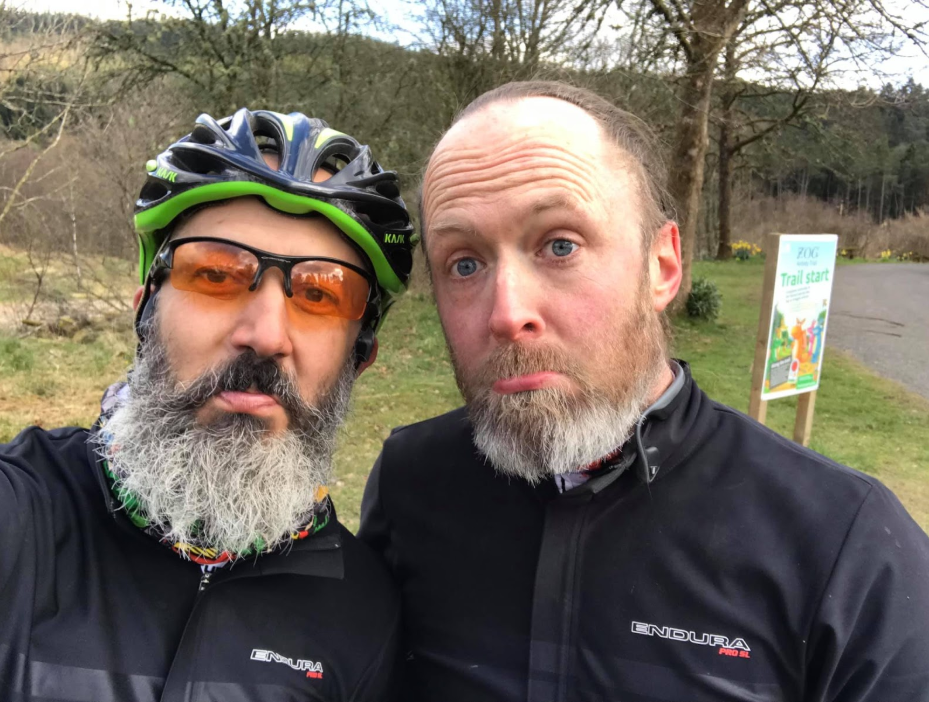 Earlier this year, one of my friends said to me "would you like to run a marathon, dressed as a Viking, carrying a long ship costume with 38 other people we've never met, and try and break a Guinness World Record?". Again, at first I thought "I've never run a marathon, I'm not that fit, what if I let the team down?". But, remembering the lessons I've learnt, I decided to go for it. I trained for it, met up with many of my fellow Vikings for practice sessions with the costume, and made a bunch of amazing friends. Only just over half of the people in the costume had ever run a marathon before (I hadn't) but we soldiered through, had an amazing day, AND we beat the current world record by two hours! So subject to the record attempt being verified, I think I may be the only world record holding member of the Umbraco community! Again, I learnt that you'll often surprise yourself with what you can and can't do! I also learnt a valuable lesson about working together with complete strangers. The fact that we got 40 people, most of whom had never run together, and many of whom had never run a marathon before to not only run a marathon, but do it carrying a fairly heavy 23m long costume that requires a lot of coordination AND raised £15,000 for a children's cancer charity was an amazing thing. Incidentally, if any of you reading this fancy trying to break our record and do something really amazing, you can sign up to run in the boat next year! If you want to see a video where we look considerably more badass than we actually were, check this out.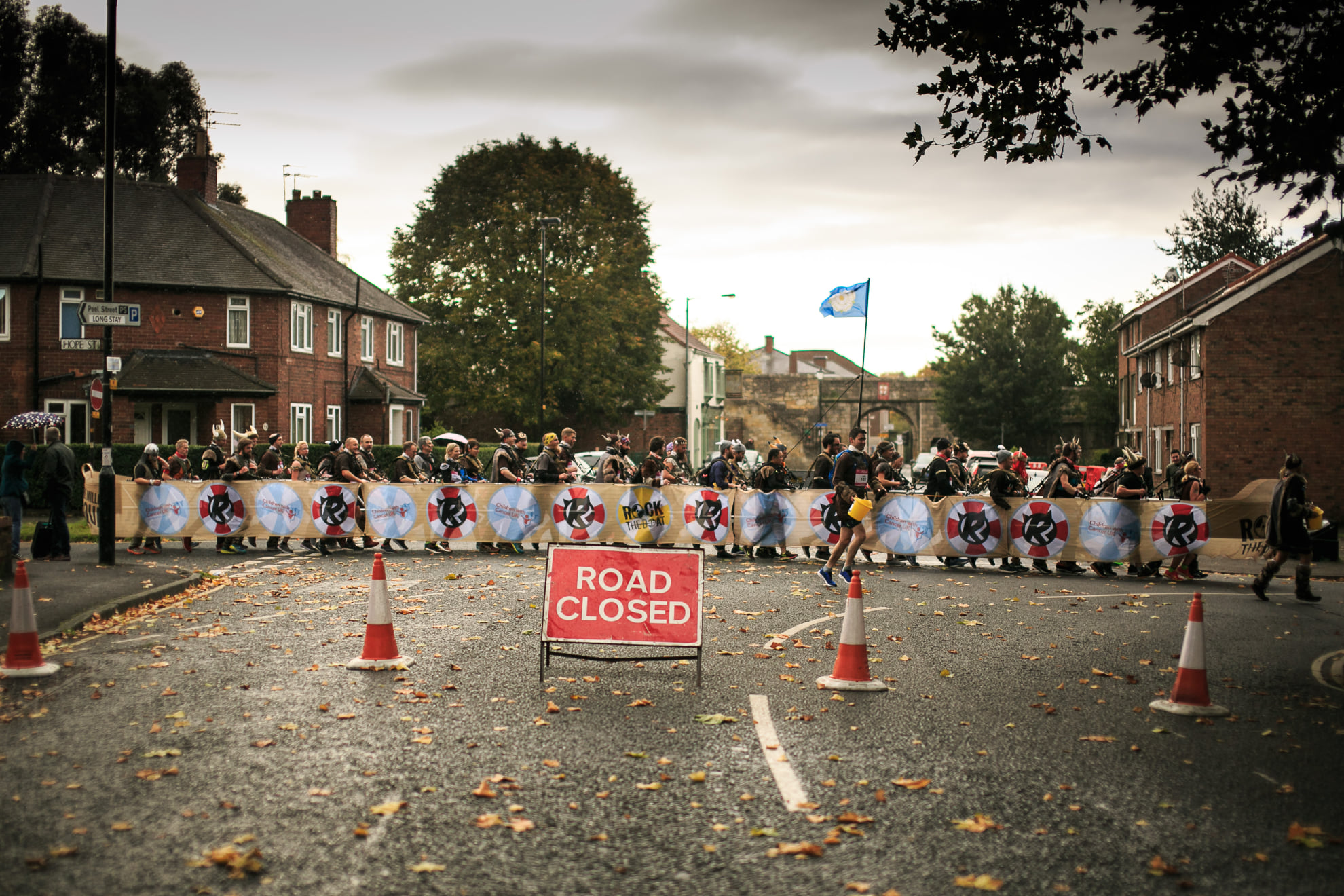 So, to wrap it all up, you should definitely think about doing something crazy as a way of expanding your horizons and improving yourself. You might surprise yourself by realising what you're capable of, which might spur you on to try something else! You might meet some amazing people who become great friends. You might learn new skills that you can apply to other areas of your work or life. You might find something that makes you happy.
Since I've started being a lot more adventurous, I've found that my coding has improved, my people skills have improved, and more importantly, I'm MUCH more willing to try/learn new stuff than I used to be. So go on, try something different!
:)